Come See Our Appliance Department
We are your one-stop shop for sales and service!
Home delivery & installation are available!
Made in the USA appliances!
Appliance Brands We Sell and Service: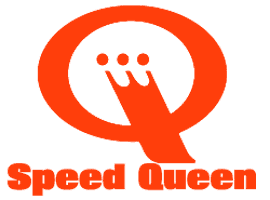 Washers
Dryers
Ranges
Dishwashers
Refrigerators
Microwaves
Elevate Your Appliance Experience with Standard of Beaverdale: Seamless Delivery, Expert Installation, and Unmatched Service
Welcome to Standard of Beaverdale, where your appliance journey is our utmost priority. Our commitment to excellence goes beyond just offering appliances – we provide a comprehensive experience that transforms the way you equip your home.
Unparalleled Convenience: Delivery and Installation, Perfected
Say goodbye to the hassle of coordinating appliance deliveries and installations. At Standard of Beaverdale, we understand that your time is precious. That's why we offer a seamless, end-to-end service that encompasses not only delivering your new appliances directly to your doorstep but also ensuring they are expertly installed for optimal performance. Our dedicated professionals take care of every detail, leaving you with nothing to worry about.
Empowering Choice: Your Trustworthy Self-Servicing Dealer
What sets us apart is our unwavering dedication to your satisfaction. As a self-servicing dealer, we stand proudly behind the brands we offer. Our team of highly skilled technicians is exclusively focused on the brands we sell, guaranteeing in-depth expertise and personalized solutions. When you choose Standard of Beaverdale, you're choosing a partner that not only provides top-tier products but also ensures they function flawlessly throughout their lifespan.
Comprehensive Solutions: Parts, Filters, and Hook-Ups at Your Fingertips
Your appliance needs are our priority, and that's why we go the extra mile to anticipate them. Our extensive inventory includes a wide range of common parts, filters, and hook-ups, providing you with convenient access to essential components that keep your appliances running smoothly. With Standard of Beaverdale, you're not just buying a product – you're investing in a long-lasting, efficient home solution.
Experience the Standard of Beaverdale difference – where convenience, expertise, and unmatched service converge to redefine your appliance journey. Join us today and discover a new standard of excellence.
We sell some small kitchen Gadgets such as cookware, cake pans, pressure cookers, canning supplies, cook books, utensils, measuring cups, and so much more. We can also special order Wine Fridges and other small appliances. If you have any questions about purchasing or repairs please email Ben our appliance manager at Ben@sobace.com.